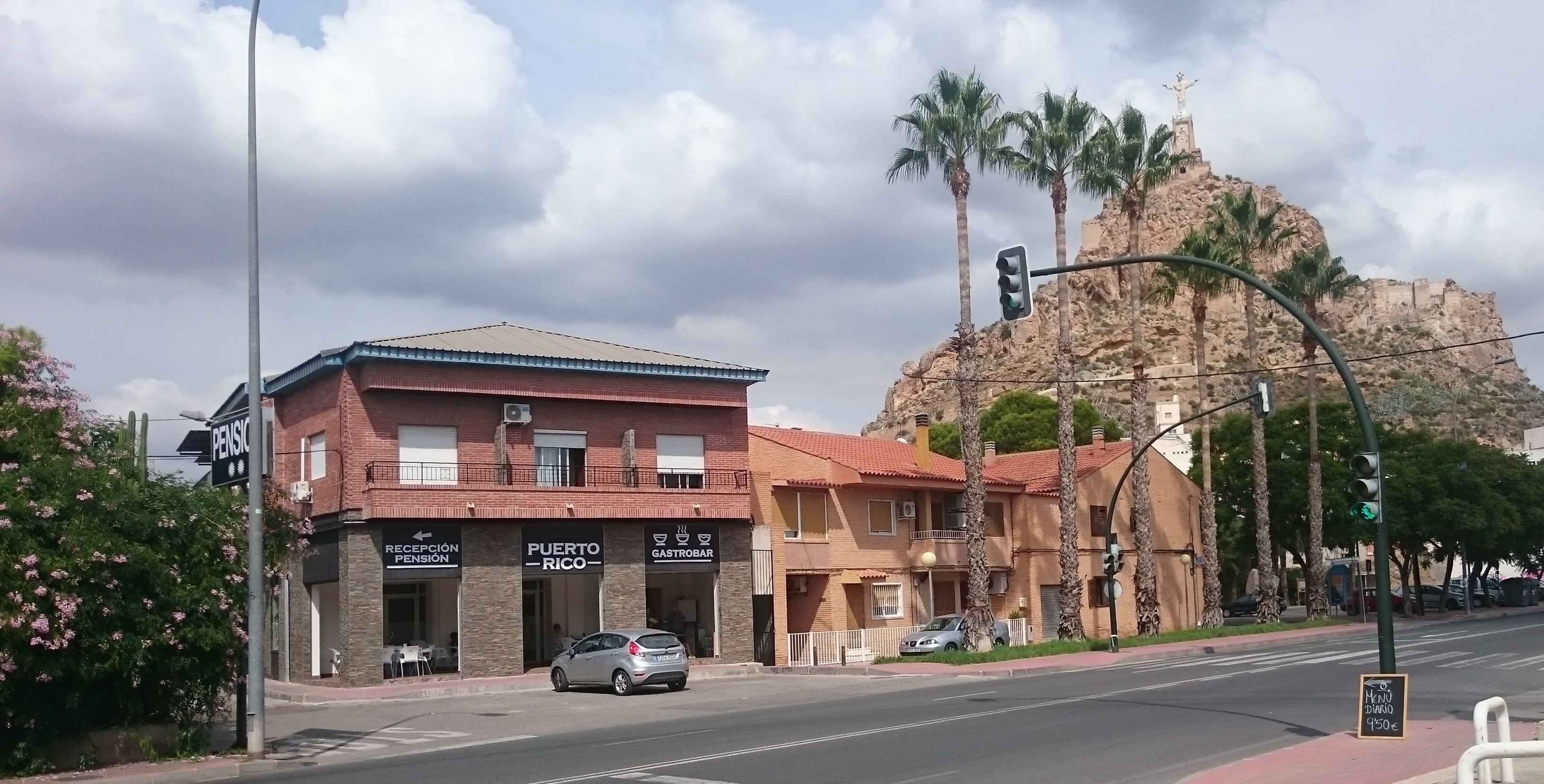 Welcome To The

Guesthouse Puerto Rico.
Guesthouse Puerto Rico has been offering its services since 1974 to meet the welfare of their customers.
This two-star guesthouse is located in a small district in the municipality of Murcia, just a few minutes from the city. Monteagudo is a paradise surrounded by monuments close to everyone. Monteagudo Castle, the Roman road, the hermitage of San Cayetano, the old town and the monument of the Sacred Heart of Jesus are some of the wonders that will take you to ancient times, experimenting with unique sensations offering you tranquility and leisure.
The guesthouse has various facilities to make easier your accommodation: 12 rooms with TV, bathroom, a/c and heating, satellite TV, free Wi-Fi and to enjoy the cuisine of the region guests have the opportunity to visit the nearby restaurant. If you do not have transportation, a few meters you can enjoy of the public services to visit the heart of the city.
From Puerto Rico Guesthouse we fight every day to get your trust.
WE WAIT FOR YOU..
Book now